The Junior Board develops and carries out all programs as directed by the general membership. In addition, the Junior Board serves as a communication link between the Team Purebred membership and Certified Pedigreed Swine Board of Directors and Staff.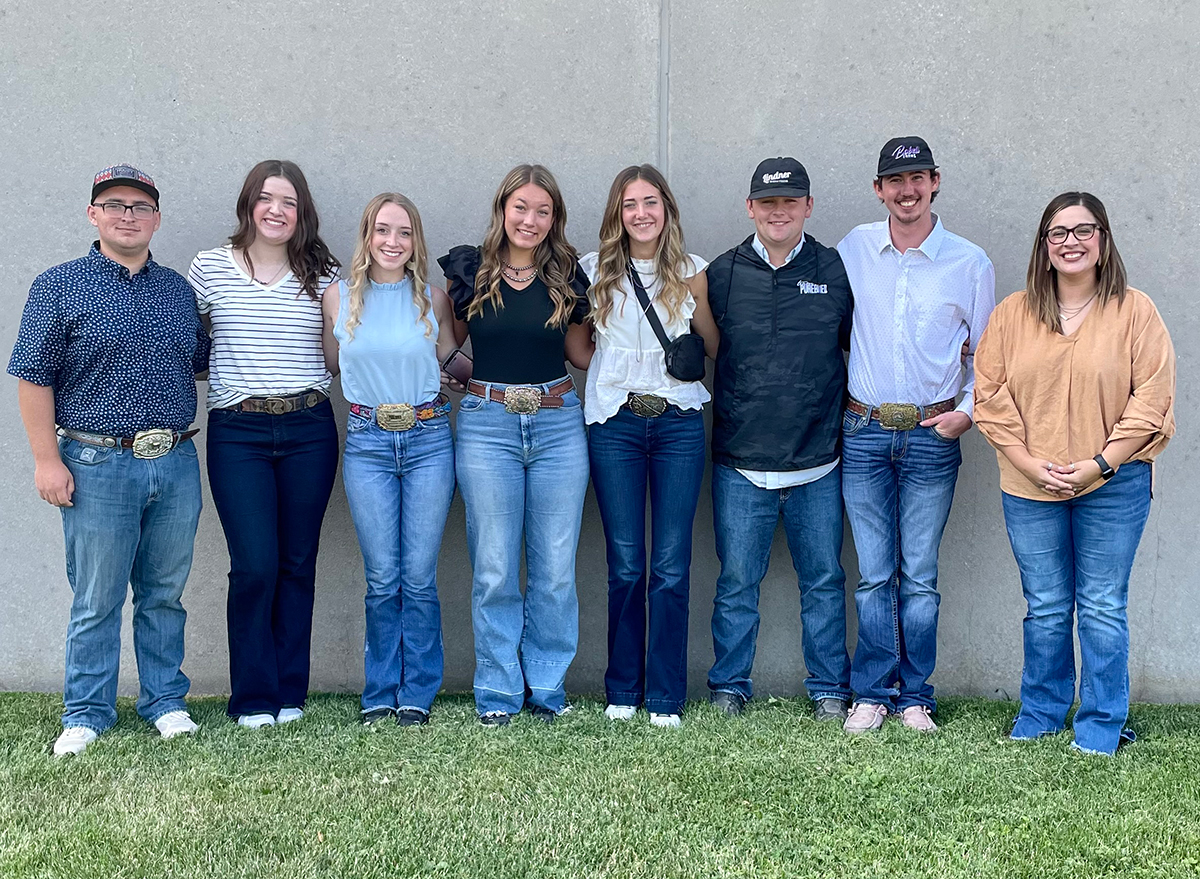 Not pictured are: Hailee Dannenberg, Bobby Satterfield, and Jacie Tinsman.
2023-24 Team Purebred Junior Board
Grayson Tedrow, IL
Isabelle Dorherty, WI
Hailee Dannenberg, IL
Bobby Satterfield, OH
Jacie Tinsman, IN
Trenna Cherney, WI
Remington Curry, IL
Reagan Gibson, IA
Teagan Miller, KS
Lauren Connolly, IA
Join the 2024 Junior Board
Applications Open January 1st
What is the Junior Board?
1. The Junior Board of Directors provides the leadership for the Team Purebred membership. The Board is made up of 10 individuals serving two-year terms. This year we will elect 5 members. Junior Board members are ambassadors of Team Purebred at local, regional and national events as well as responsible for the planning and execution of the Summer National Show in Springfield, IL.
Who can run for the Junior Board?
2. All Team Purebred members ages 17-20 (as of January 1 of the election year) are eligible to run for the Junior Board.
When is the election?
3. The election will be held at our Annual Meeting on Thursday during the National Junior Show in Springfield, IL. Attendance at the show is REQUIRED. Candidates must arrive by 8am on the Monday of the National Junior Show. Any candidate which this will create a hardship should contact Chelsea Grieder in advance to make arrangements.
Things to consider before running for the board:
4. There is a considerable time commitment required to serve on the Junior Board. Attendance is mandatory at retreats/leadership retreats, National Junior Show, and 2 regional shows, 1 affiliated shows, others are encouraged. Regular communication with the Director of Junior Events and other Junior Board Members is expected as is a willingness to participate in leadership development programs.